1968

1968

Company founding "CREMER Industrieofenbau"
At the beginning of the year 1968, Herbert Cremer founds the company CREMER Industrieofenbau, based in Düren, Germany. Steady growth of the young company marks the subsequent years
1982

1982

Reorganisation of the Company
In 1982, further expansion for the international clientele as well as company reorganising grows essential. Harald Cremer, the elder son of the company founder, becomes CEO of CREMER Thermoprozessanlagen GmbH. To this day, he heads the company. Ever-increasing market requirements for new and efficient equipment require a development team independent of production
1986

1986

Cooperation between two Companies
A second company is founded: POLYFOUR – a development and distribution ltd. for industrial furnaces. Ingo Cremer, the younger son, becomes its CEO. The cooperation between CREMER and POLYFOUR guarantees future-oriented, modern, and reliable plant designs. In 1986, new facilities are erected and inaugurated in Düren-Konzendorf. Facility equipment and structures are optimized for the requirements of manufacturing complete state-of-the-art furnace systems
1988 - 1992

1988 - 1992

Cooperation with Seco Warwick USA
1988

1988

Conti Steam Development
1990

1990

Research in our Technical Center
In 1990, a technical center is set up and equipped with our own test facilities, allowing the simulation and analysis of furnace operating conditions. Since 1992, a metallographic test laboratory has been affiliated to the technical center
1992

1992

MIM-Master Development
1994

1994

Harald Cremer, Ingo Cremer and Herbert Cremer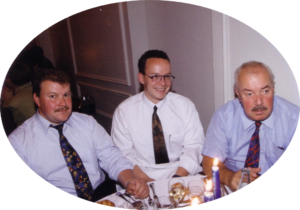 1997

1997

Quality Management
In 1997, the company gives itself a new and efficient inner structure according to DIN EN ISO 9001, codifying optimum procedures. Our Quality Management System is "alive" and undergoes continuous updating
1998

1998

Professional Logistics
In 1998, more than 100 staff members are employed with CREMER and POLYFOUR. With their many years of job experience, each one of them contributes to the company success. Both branches secure their junior staff by apprenticeship in all respective metal-working and electrotechnical professions.
Contacts to nearby RWTH Aachen and FH Jülich secure junior academics. Low employee fluctuation ensures sustained success as extensive staff experience is exploitable. High flexibility and modern machines and equipment as well as up-to-date data technology during the complete process from procurement via design (CAD) to order service enable the company to satisfy highest customer standards
In 2000, customers worldwide made us respond to progressing globalisation: foreign subsidiaries and distribution partnerships were established for our markets in Europe, Asia, America, and Russia
2001

2001

Capacity Expansion
In 2001, another manufacturing shop for medium-sized furnace plants was put into operation. The footprint of this new hangar covers 800 m², where even complete furnace systems can be tested
2007 - 2013

2007 - 2013

EPMA Chairmanship
Ingo Cremer becomes EPMA chairman
2008

2008

Cooperation increase with RWTH Aachen
The Aachen-Düren area is a science region. Since our foundation in 1968, we are closely tied to the internationally renowned Technical University of Aachen (RWTH). In 2008, these ties are intensified.
2012

2012

HIP/CIP Business Buyout from Dieffenbacher GmbH
Technology buyout of the Dieffenbacher GmbH HIP/ CIP business including takeover of the customer base as well as their supply with spare parts, maintenance, service, repairs, and modifications
2014

2014

Buyout of SOF-Equipment GmbH Eschweiler Furnace Manufacturer
The engineering office is operated under CREMER Engineering GmbH, strengthening our engineering capacity
2015

2015

Commissioning of the first HIP after Modernisation
2016

2016

RWTH IAPK Membership
CREMER becomes an associate of the Förderverein des Institut für Anwendungen in der Pulvermetallurgie und Keramik (IAPK). Dipl.-Ing. Ingo Cremer has been a board member since 2017
2016

2016

Extensive exploration of the MIM + HIP process and advancement of the rapid cooling system ISOCOOL repressing of additive "printed" components
2017

2017

Inauguration of a new Manufacturing Shop and attached Office Building
In 2017, another manufacturing shop is put into operation. In addition to a footprint of 550 m², it comprises a 150m² office building for the HIP/ CIP business
2017

2017

The first in-house developed HIP Technology Carrier is put into Operation
"Proof of Concept" plant goes into operation, focussing on the MIM and AM business (Additive Manufacturing, 3D print)
2018

2018

CREMER HIP-Innovations GmbH is founded
The company CREMER HIP Innovations GmbH (managing director: M. Knauff) is founded on the 20.03.2018. The purpose of the company is the manufacturing, world-wide marketing and sales of equipment for hot-isostatic presses and cold-isostatic presses for use in hot-isostatic and cold-isostatic processes.
2018

2018

Appointment of Managing Directors
April 2018 Stefanie Cremer and Horst Cremer are promoted to the role of managing director.
2018

2018

Fachmetall PM Qualification Award
On the 16.08.2018 the company CREMER Thermoprozessanlagen GmbH receives the Fachmetall PM Qualification Award from the metallurgical laboratory FACHMETALL GmbH.
2019

2019

EPMA Distinguished Service Award
Dr. Ingo Cremer receives the EPMA Distinguished Service Award 2019 during the plenary session of the EURO PM2019 in Maastricht, the Netherlands.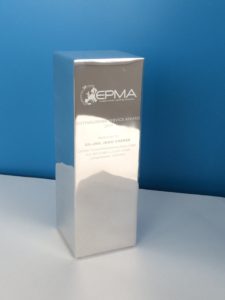 2021

2021

Board Member of VDMA's Thermo Process Technology
On the 30.11.2021 Dr.-Ing. Ingo Cremer is elected to the board of the VDMA's specialist department Thermo Process Technology.